PSRIG has signed another agreement with Veidekke regarding delivering and installing a motorized retractable seating solution.
It was actually not long after we received their order for the grandstand in the new culture house in Bergsjön, that we together finalized the order for another seating installation. This time we are going to Brantingsskolan in Uppsala.
A little history
The old building of Brantingsskolan was partially demolished back in 2019. A rebuilt and extended structure has since then risen on the location. The new school, designed by Sweco Arkitekter, will be a modern 12 000 m2 compulsory school (in Swedish terms "mellan- & högstadieskola" ) with room for 720 students in grades four to nine.
The ambition is for the staff to move into the new premises during the autumn of 2022 and then start-up school operations during the spring term of 2023.
Of the existing school, only the auditorium and adjacent stairwell were preserved. It is in this auditorium PSRIG has been entrusted to install a new flexible seating solution.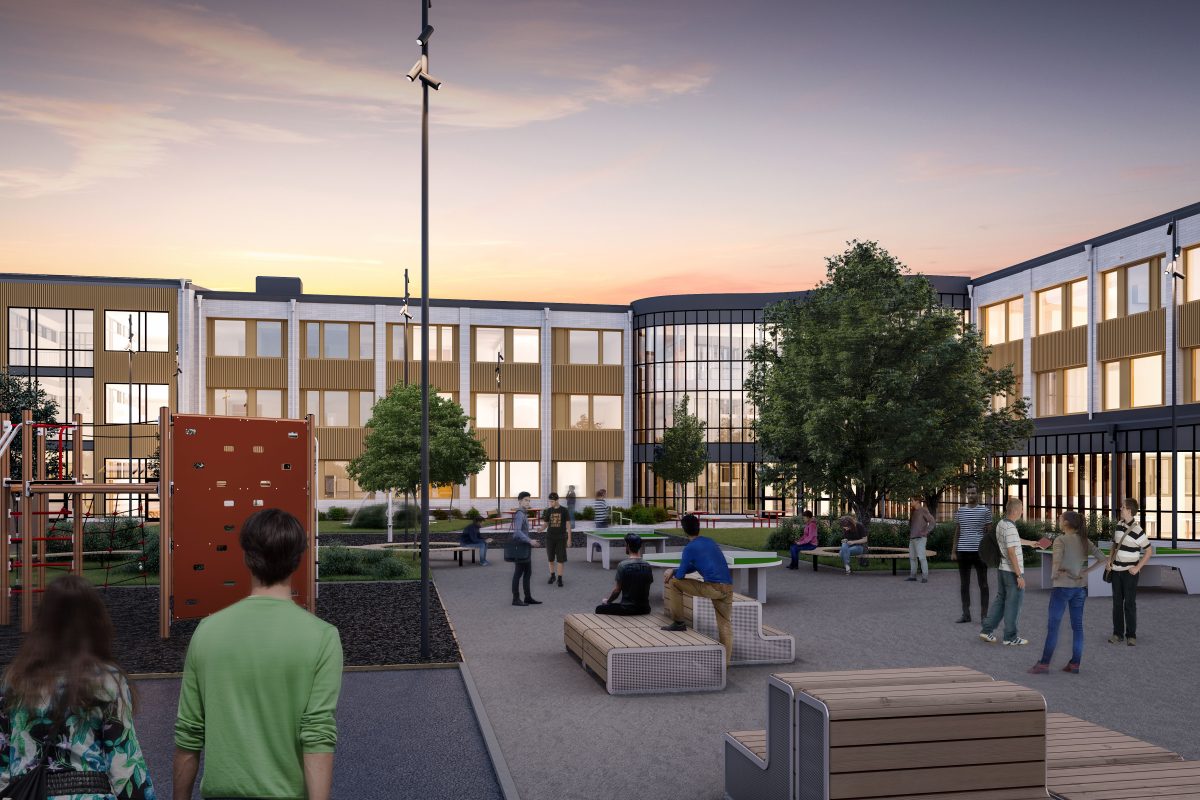 PSRIG's part
This project also had a rather long planning phase. We first presented the product for the client in October 2020, and now more than a year later, the agreement is signed.
We will provide the auditorium with an electrically operated telescopic grandstand from our supplier Audience Systems. The order includes the retractable stand structure and place for 187 chairs of the immensely popular Espace 628 chair. The customer has chosen the T model, which includes an integrated writing board on each chair. The chairs are also equipped with wood paneling on the back as well as customer-specific colors on the steel frame, railings, wood panels, and writing boards.
Delivery and installation are planned for June 2022.
Project manager: Kim Ekblad, +46 72-552 18 19
(picture credit: Skolfastigheter/Sweco)