After a lengthy planning phase, PSRIG has been chosen by Veidekke to deliver and install a motorized retractable seating solution for the new cultural center in Bergsjön, Gothenburg.
A little history
The desire for a new culture house in Bergsjön has existed for a long time. But it was back in 2013 the Gothenburg City Council decided to fund the project with a "vision of a functional and sustainable meeting place for everyone" built with "high architectural quality".
The new 3000 square meter building, designed by Sweco Architects, is being built at Rymdtorget (The Space Square) in central Bergsjön. The design, with its "sloping roofline that grows out of the hill with an inviting and open facade," won an architectural contest during 2017 arranged by the real estate company HIGAB, the District Administration of East Gothenburg, as well as the Union and Industry organization for Swedish Architects.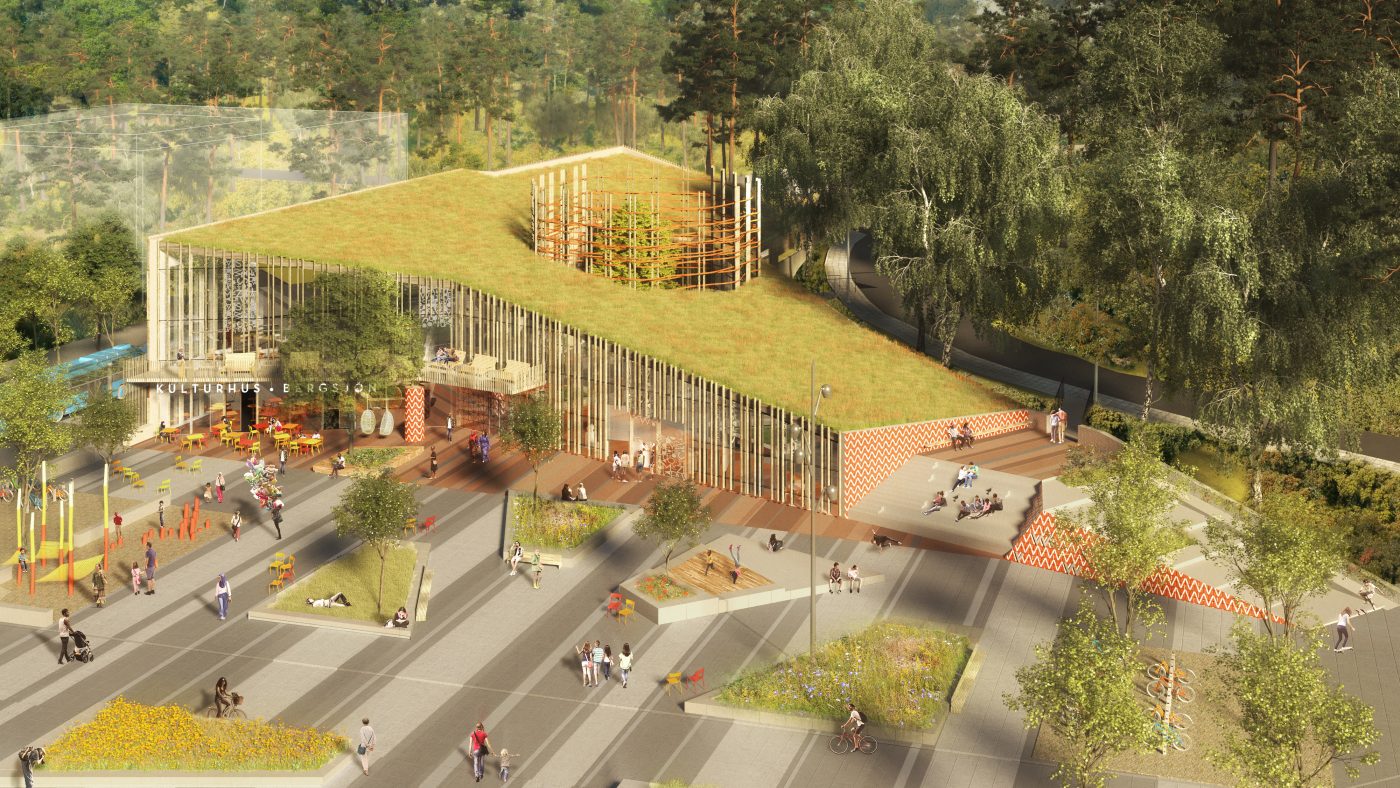 The building will contain a library, space for exhibitions and events, a café, an auditorium, studios, and meeting rooms.
The building process is well underway having started back in 2020. The inauguration is planned for 2022.
PSRIG's part
We will deliver and install a motorized and self-folding seating solution from Audience Systems with 134 Accolade seats and a disability-friendly first row with room for wheelchairs.
– "It brings us great pleasure to deliver this flexible and beautiful grandstand. We keep seeing the number of these types of assignments grow steadily and we know why – it's a great product," says project manager Kim while signing the deal.
Delivery and installation are planned for the first quarter of 2022.
Project manager: Kim Ekblad, +46 72-552 18 19
(picture credit: Sweco Arkitekter, Göteborgs kommun)