PSRIG has been chosen to deliver and install the new overhead and sub-stage machinery for the smaller Foajéscenen (the Foyer Stage) at Göteborgs Stadsteater (Gothenburg City Theater).
A little history
The theater, located by Götaplatsen in central Gothenburg, was designed by architect Carl Bergsten and opened its doors in 1934. The theater operations, however, started as early as 1918, making this Sweden's oldest city theater.
Declared as a listed building, the architecture is a mixture of 20s classicism and 30s functionalism. Throughout the years the theater has been renovated, rebuilt, and adapted to the changing modern requirements. Now it's time again. In addition to much-needed property maintenance, the estate company is taking the opportunity to make a number of improvements focusing on flexibility, accessibility, and a better working environment for the staff.
When the building is reopened in the autumn of 2021, visitors will, among other things, be introduced to a new restaurant, a more accessible small stage and a ticket office restored to its original appearance.
The stage by the Foyer Bar will have its rigging, sound, and lighting equipment modernized. The stage floor will also get the ability to be raised and lowered. This provides ease of use at the same time as it frees up and exposes the, previously partially hidden, fresco mural painted by Tor Bjurström.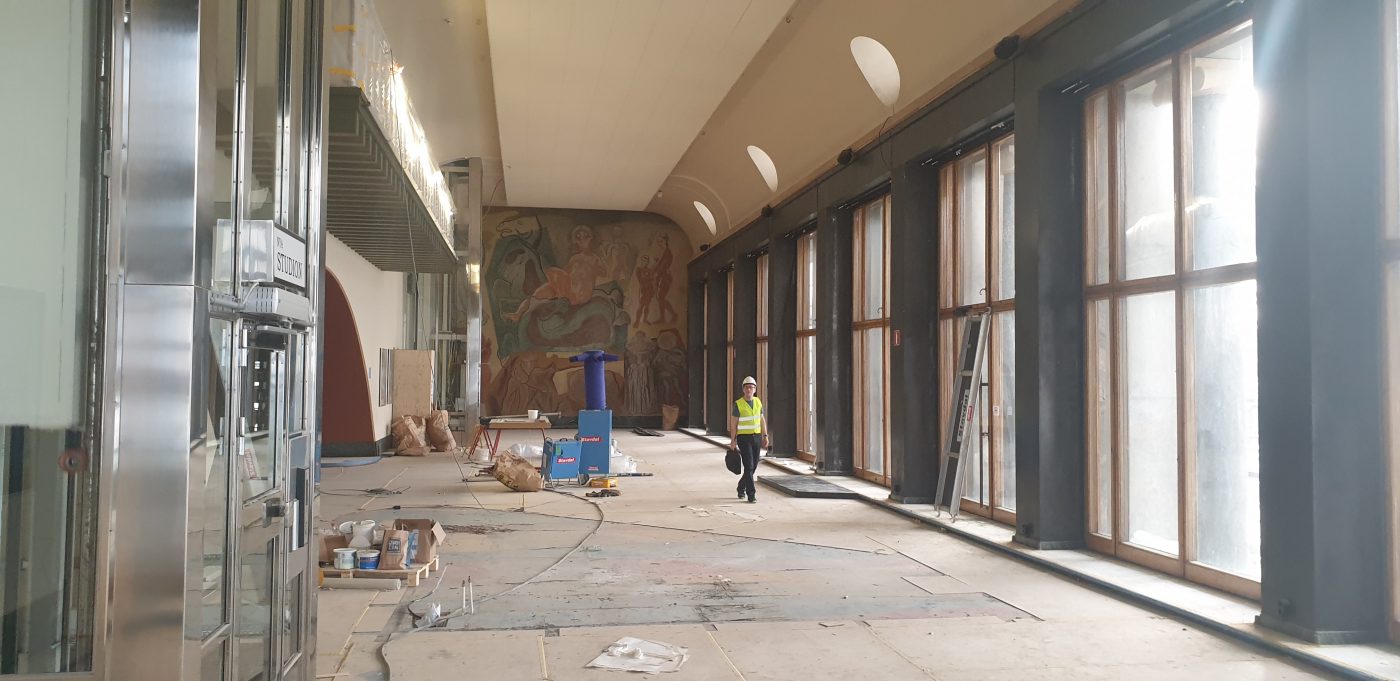 PSRIG's part
Working as a sub-contractor for GISAB, we are going to install the stage machinery in 2 phases.
Phase 1: Starting at the end of April, we plan on assembling a motorized truss box above the stage. This will include six GIS chain hoists with encoders plus load monitoring, our own FlexControl system, quality truss from TAF, and cable management products. Thereafter we will install FlexRail curtain tracks complete with coverings.
The customer also chose to go with the customized option for another three motorized straight trusses above the common foyer area.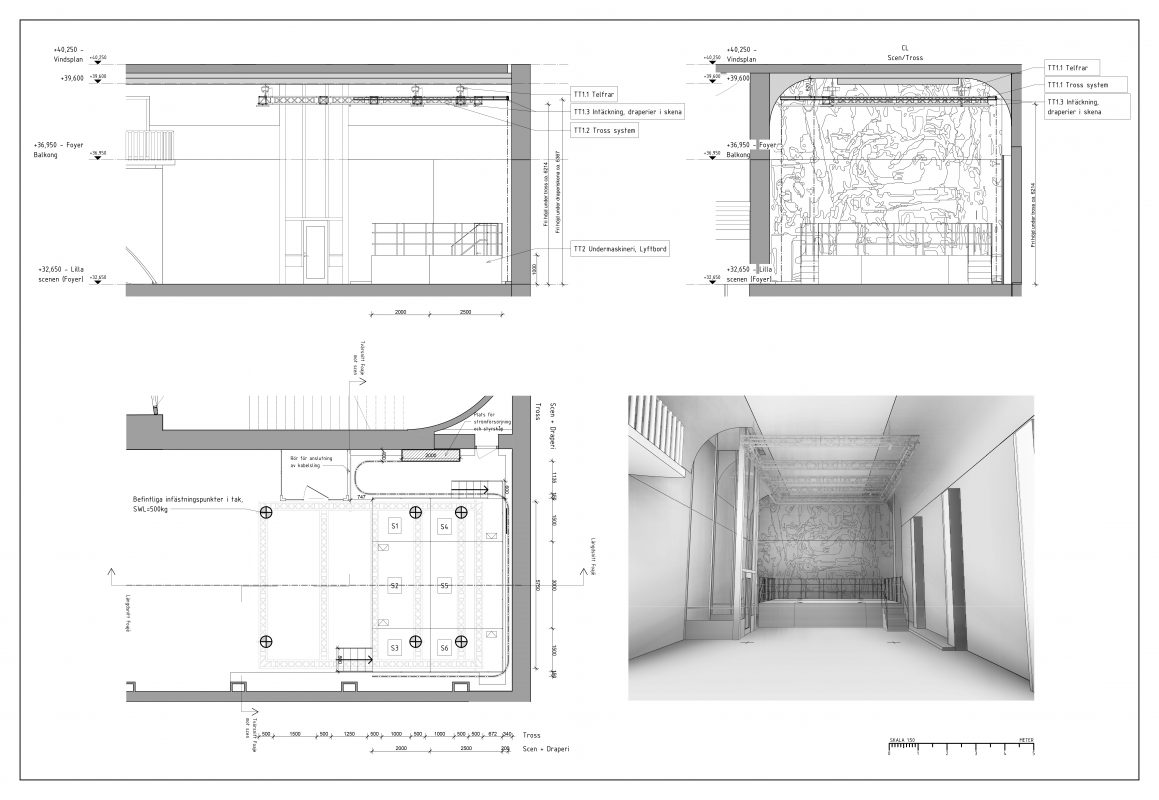 Phase 2: Some weeks later we will be back to install the motorized stage floor. Measuring 6 x 4,5 meters, the solution will be installed in six parts with Spiralifts lifting mechanics. The stage floor will be mounted on distribution beams with an integrated sliding step at the front edge. This solution comes from our collaboration with the Italian company Alfa Systems.
– "The challenge with this project is to deliver a solution that allows large lifting loads but with a low dead weight. The listed building will also require great care and a high degree of finish. We are going to paint everything in colors matching the existing surroundings" says project manager Kim.
Delivery and installation are planned for April and June.
Project manager: Kim Ekblad, +46 72-552 18 19
(picture credit: Göteborgs Stadsteater, AIX Arkitekter and PSRIG)