Lund is a city where PSRIG has some momentum right now. In addition to the already signed contract for Anshelmhallen in Lund City Hall, we have now signed an agreement with Skanska for the delivery of a turnkey stage tech solution for The Loop.
A little history
The Loop Science + Business is a property project being developed by Skanska in the Science Village in Brunnshög, Lund.
The project aspires to create a meeting place for researchers, companies, and organizations where they can solve the challenges of the future by creating trust, collaboration, and innovation. With inspiring environments and an engaging community, innovative ideas and potential partnerships can flourish and diverse actors can meet and create solutions for an evolving new world.
As business developer Jonas Klevhag from Altitude Meetings puts it:
– We hope to explore the power of humanity's ability to get one plus one to become more than two, to build a Science community with the idea of an inclusive membership. We know that partnerships and idea-sharing are key to new innovation.
The finished product will be a six-floor office building with a lettable area of 10 500 m2, a restaurant and a concert/event hall.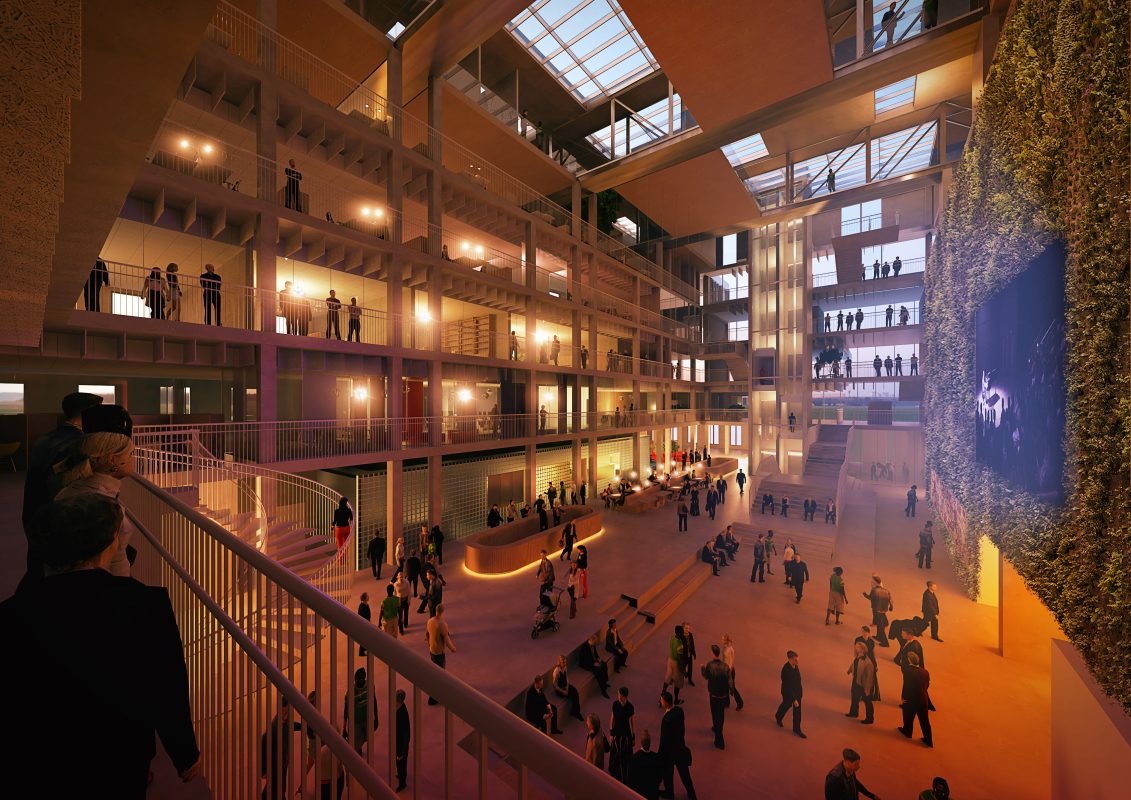 Everything will be located in the center of the Science Village, in the area between the European Spallation Source (ESS) and the Max IV laboratory. The location is perfect for creating a meeting place where you can connect research, education, organizations, and business to get commercial benefits and synergies. A place for startups, entrepreneurs, and larger companies, but also for cultural events and student life.
The property has already been sold by Skanska to Vectura properties. The deal, worth almost 53 million euros, grants Vectura access to the property upon completion in late 2024.
PSRIG's part
We will be supplying and installing telescopic retractable seating complemented by fixed and stackable chairs, podiums, a motorized stage lift partition, upper stage machinery, and solutions for acoustic control.
Once again we wish to thank Skanska for entrusting us with this compelling project. We can't wait for the start of construction. In the mean time we will celebrate with a piece of delicious project cake.

– Kim Ekblad, project manager and co-owner at PSRIG
Delivery and installation are planned for Q4 2023.
Project manager: Kim Ekblad, +46 72-552 18 19
(picture credit: Skanska, PSRIG)