PMC-DV Motor Controller was designed to control up to two low voltage electrically compatible motors separately or simultaneously by using the switches located on the front panel of the controller.
Both of the control plugs are galvanically isolated from the controller so any low voltage hoist can be used without limitation of the hoist control voltage.
PMC-LV is equipped with the Manual Phase Align (MPA) module that allows swapping between phases easily by rotating pins L2 and L3 on the main connector.
All electrical components carry their own individual cSA/UL and CE and comply with the Low voltage and European Machinery Directives.
All components are housed in a robust powder-coated metal enclosure with wall-mounting strips included.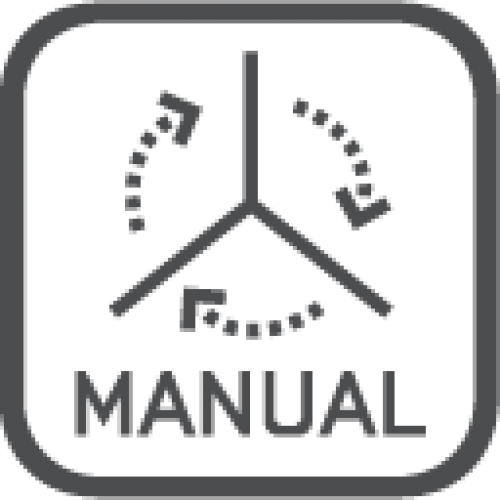 Additional information
Features
SPECIFICATION
2 channel Analog Control
Dimensions: 200x347x116mm (excluding cables and plugs)
Weight: 5,4 kg
Warranty: 2 years
Hoist types: BGV D8, BGV D8+
230/400V 50Hz (with DELTA variant 3x230V 50Hz)
Protection: 16A RCD C16 + 30mA
Input: 16A 5p CEE RED with manual phase reverse
Power: 16A CEE 4p. RED female
Article codes
2ch PMC DV Analog Handheld/Wallmounted Controller CEE 16A 4p Red
2ch PMC DV DELTA Analog Handheld/Wallmounted Controller CEE 16A 4p Red