A perfect harmony of forms
Pablo is an elegant armchair for multifunctional and concert halls. Its plain form is highlighted by the adjoined headrest line creating a unique character of the venue.
A combination of classic elegance, perfect materials, and innovative constructional solutions. The armchairs belonging to this line have been assembled in the chamber hall of the Polish National Radio Symphony Orchestra, for example.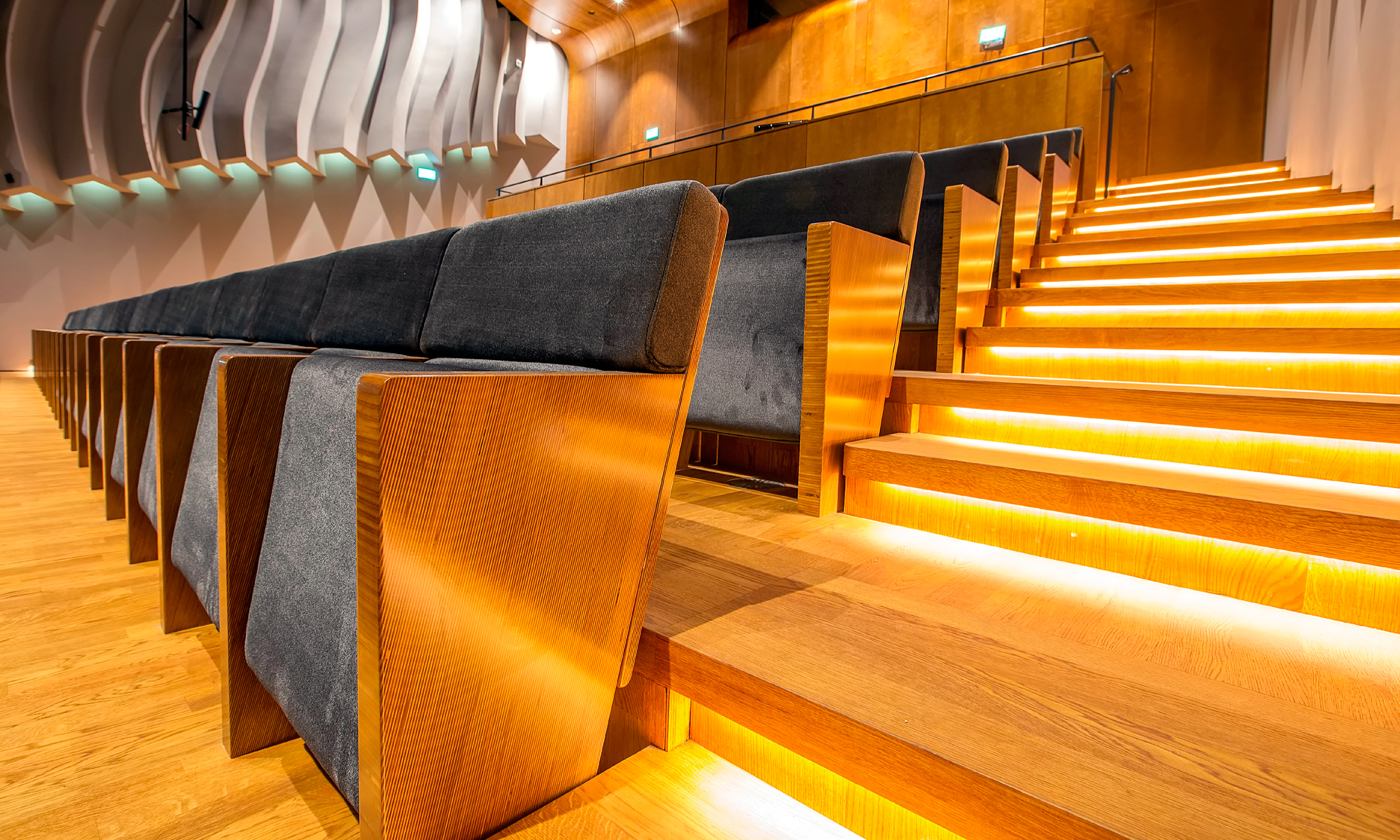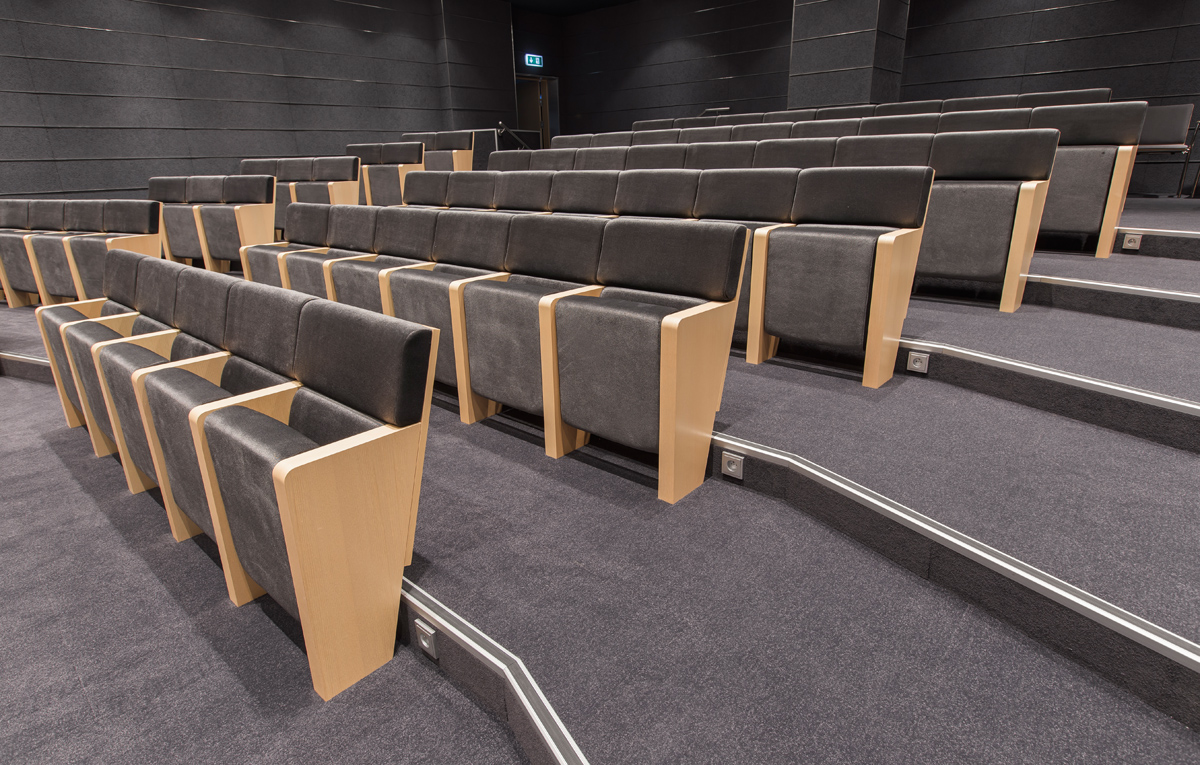 Additional information
Features
The back part of the backrest and the armchair legs are made of plywood, which is made of deciduous wood.
The assembly elements have been hidden in the armchair structure.
Both the seat and backrest are made of deformation-resistant polyurethane foam.
The armchair is equipped with a quiet folding mechanism.
Some armchairs can be fixed as cantilever models, which means they can be removed easily. This is exceptionally useful and allows for different arrangements of the hall (e.g. when there is a need to make some room for camera operators).
Options
Invisibly mounted to the floor.
Plywood legs with crosswise wood grain.
Two different axial widths are available.