A virtuoso of space
This exquisite armchair has a sophisticated form with excellent parameters. It was designed especially for the Polish National Radio Symphony Orchestra in Katowice. It is a great choice for music venues thanks to the excellent acoustic properties tested in collaboration with the renowned Nagata Acoustics studio.
Both the seat and backrest are covered with deformation-resistant polyurethane foam. They have been contoured according to ergonomic principles, so they can provide users with excellent comfort, even during long sitting hours. The legs are made of varnished plywood and the shape of the armrests resembles a double wave.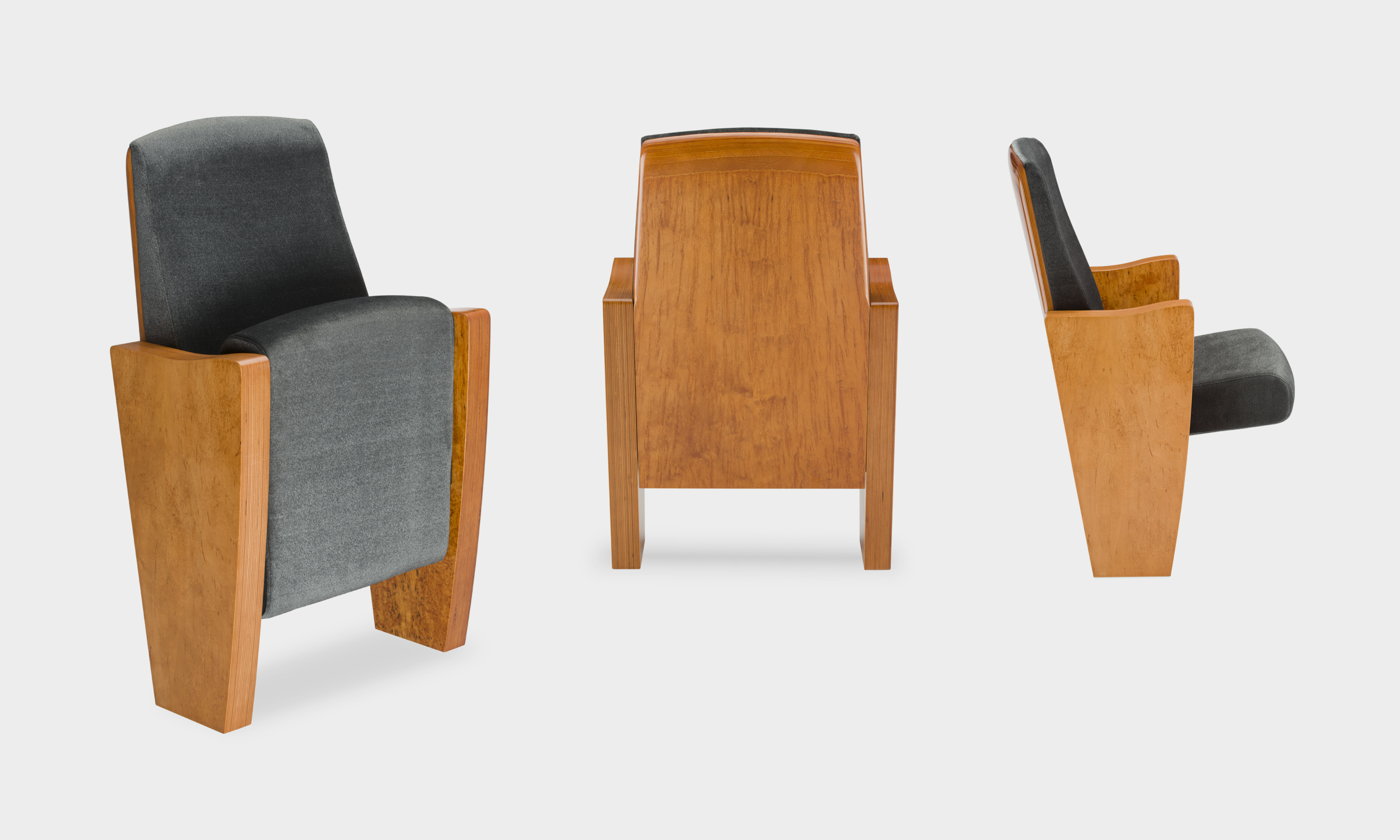 Additional information
Features
The armchair is equipped with a quiet, fail-safe, gravitational folding system.
A special hinge allows for assembling the neighboring armchairs with a shared leg in a curve
The distance between the seat and legs is very small.
All assembly elements have been hidden.
Options
High or low backrest.
Invisibly mounted to the floor.
Plywood legs with crosswise wood grain.
Two different axial widths are available.