Compact and versatile
THEO is a slim tip-up chair with folding armrests. Its universal design fits perfectly to auditoriums or conference halls, as well as to multifunctional halls and community centers. The chair can be installed on a telescopic grandstand keeping up with the modern design trends.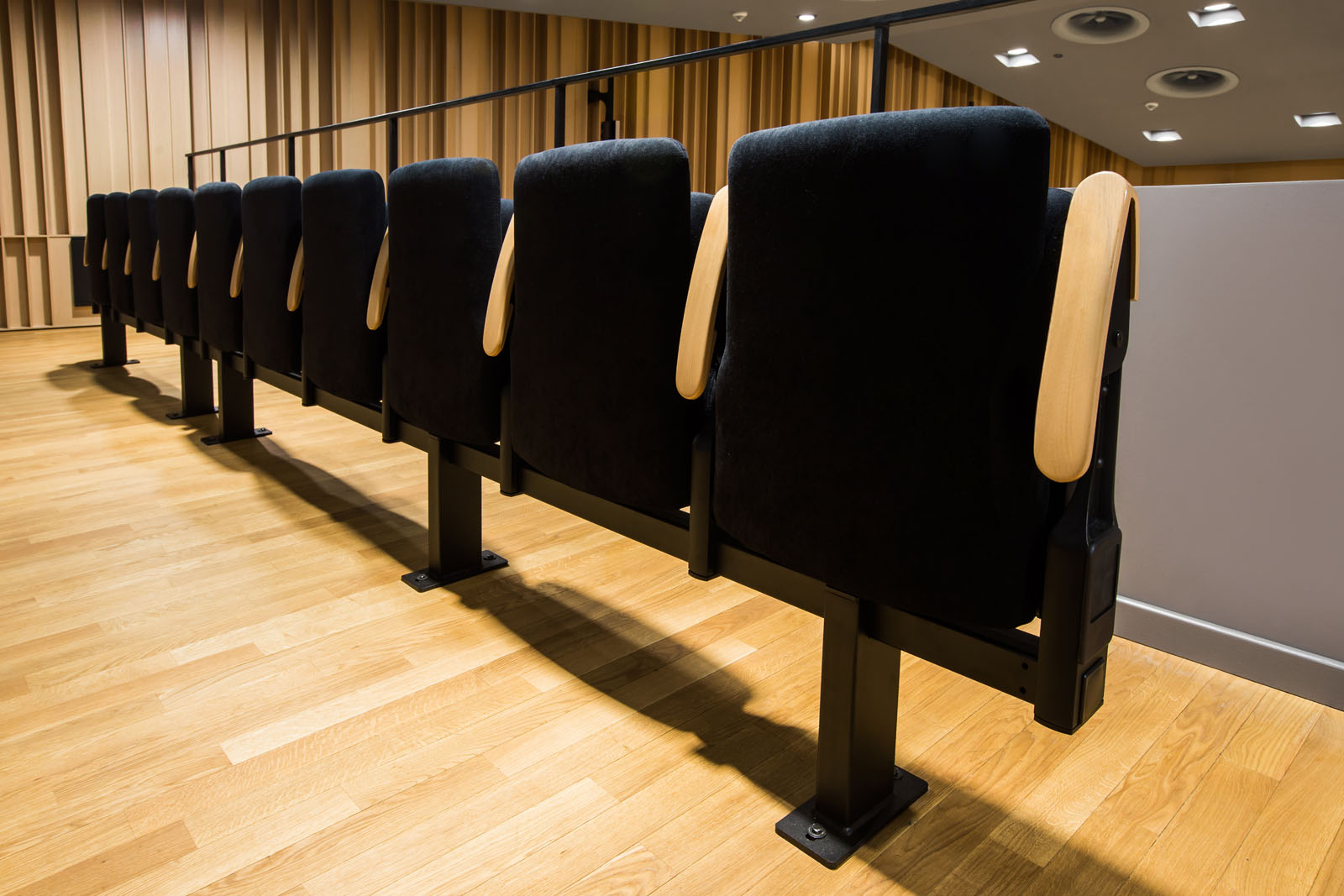 Additional information
Features
Modern, comfortable, and sleek. A perfect fit for a multitude of uses.
Options
Seat and row numbering system
Installation to a telescopic grandstand
ABS plastic cover at the bottom part
of the backrest
Wooden armrest
Folding armrest
Varnished plywood panel for both seat
and backrest