Freedom of choice and arrangement flexibility
The most emblematic feature of TIAGO line is its elegant, plain form. Four different versions of this auditorium armchair allow better adjustment to a particular venue and customer's needs. Tiago provides a wide range of finishes in order to easily adapt it to various projects and it is a great choice for both modest and spacious halls.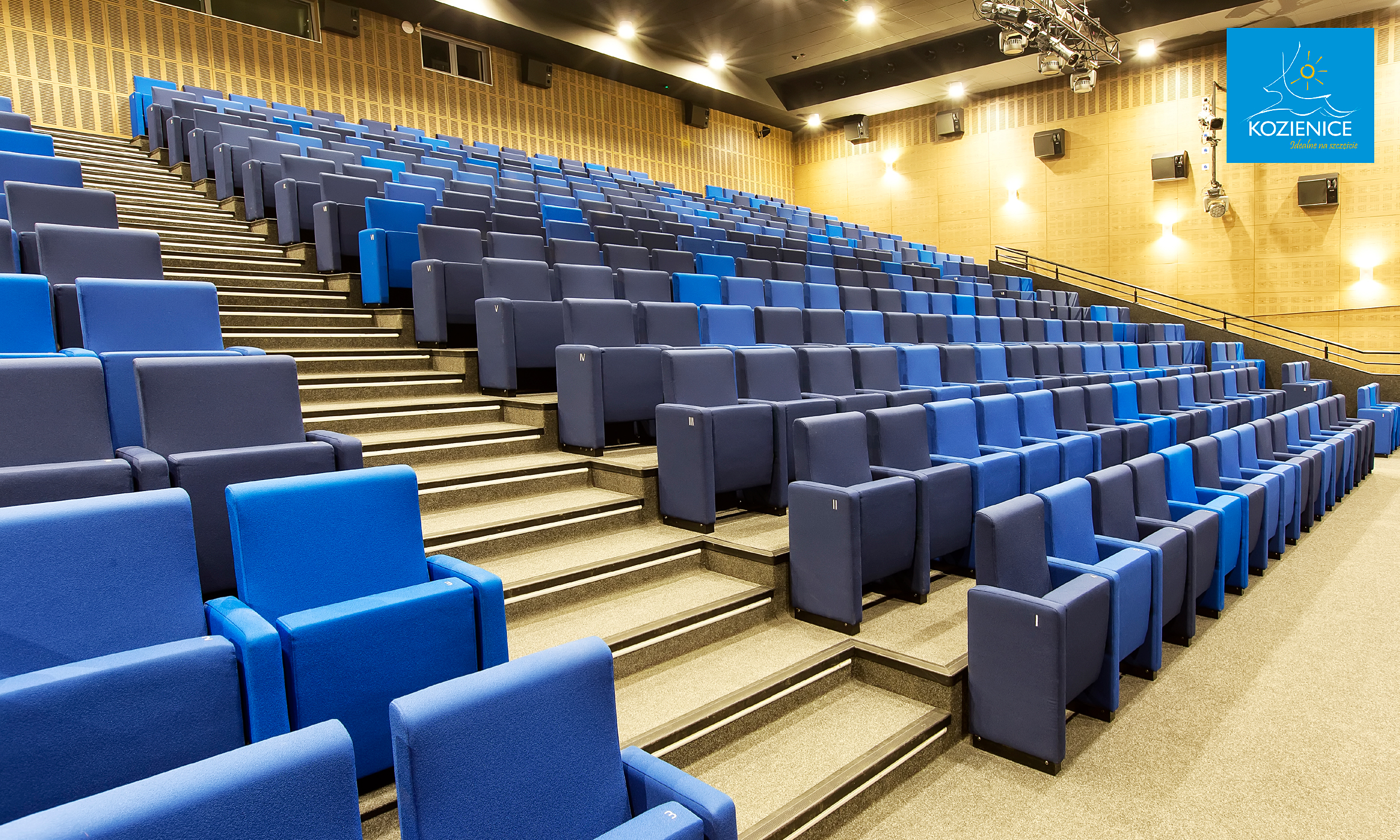 Additional information
Features
TIAGO AIDA – A classic line of fully upholstered chairs with a characteristic rectangular leg. These models can be equipped with a fixed or tilting backrest. The armchairs are also available with a foldable desktop that has an anti-panic function, which can be hidden inside a leg


TIAGO CARMEN – A line of comfortable, fully upholstered armchairs whose unique character is highlighted by beech armrests covers. They can be made of wood that matches the colour of the hall. The natural material is pleasant to the touch and ensures comfortable support.


TIAGO ETIUDA – This line provides simple forms and exclusive wooden finishing elements. The back edge of the armchair leg and the backrest create one line that rises above the backrest cushion. Both the plywood legs and the backrest can be covered with a natural veneer, which gives the armchair an unusual and prestigious look.


TIAGO FOSCA – This line is characterized by a high and very comfortable armchair backrest. The armchair also looks impressive as a fully upholstered version. The most eye-catching elements of the line are the rounded armrests.

Options
High back for versions: AIDA, CARMEN
Foldaway writing top hidden
in the armrest
Fully upholstered, tilting backrest for all versions
Acoustic panel-mounted
to the underside of the seat
Article codes
TIAGO AIDA auditorium seat
TIAGO CARMEN auditorium seat
TIAGO ETIUDA auditorium seat
TIAGO FOSCA auditorium seat