PSRIG has been chosen by developer Skanska to deliver and install a turnkey solution for the stage technology at the new Lyckeskolan (Lycke primary school) in Kinna.
A little history
Kinna is a small town with about 15 000 inhabitants in the municipality of Mark in the southwest of Sweden.
During April 2019 the municipality and developer Skanska started the process of building a brand new primary school. The new school will have a total area of almost 10 000 square meters divided over three floors and is dimensioned for about 630 students. The project includes two full-sized sports halls and a combined midsized theater/auditorium.
The total budget for the Lyckeskolan project is 308 million SEK (about 30 million EUR) and completion is scheduled for June 2021.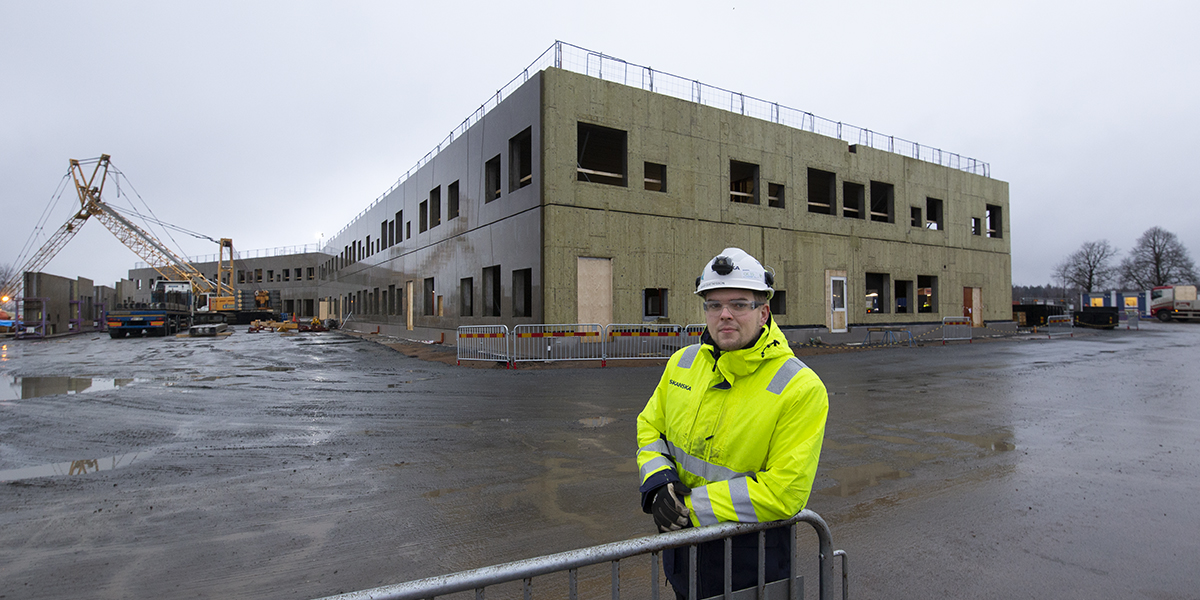 PSRIG's part
The project is going to include design planning, delivery, and installation of a turnkey solution.
We plan to utilize 19 motorized FlexBeams (equipped with chain hoists from GIS Swiss Lifting Solutions) controlled by our FlexControl system, FlexRail curtain tracks, complete curtain coverings, and various stage technical accessories.
We will premiere an updated version of our FlexControl system during this project. The update consists of a new more modular and rack-adapted design, as well as an easier and more streamlined installation process.
Delivery and installation is scheduled for early November.
Project manager: Kim Ekblad, +46 72-552 18 19
(picture credit: Mark municipality)