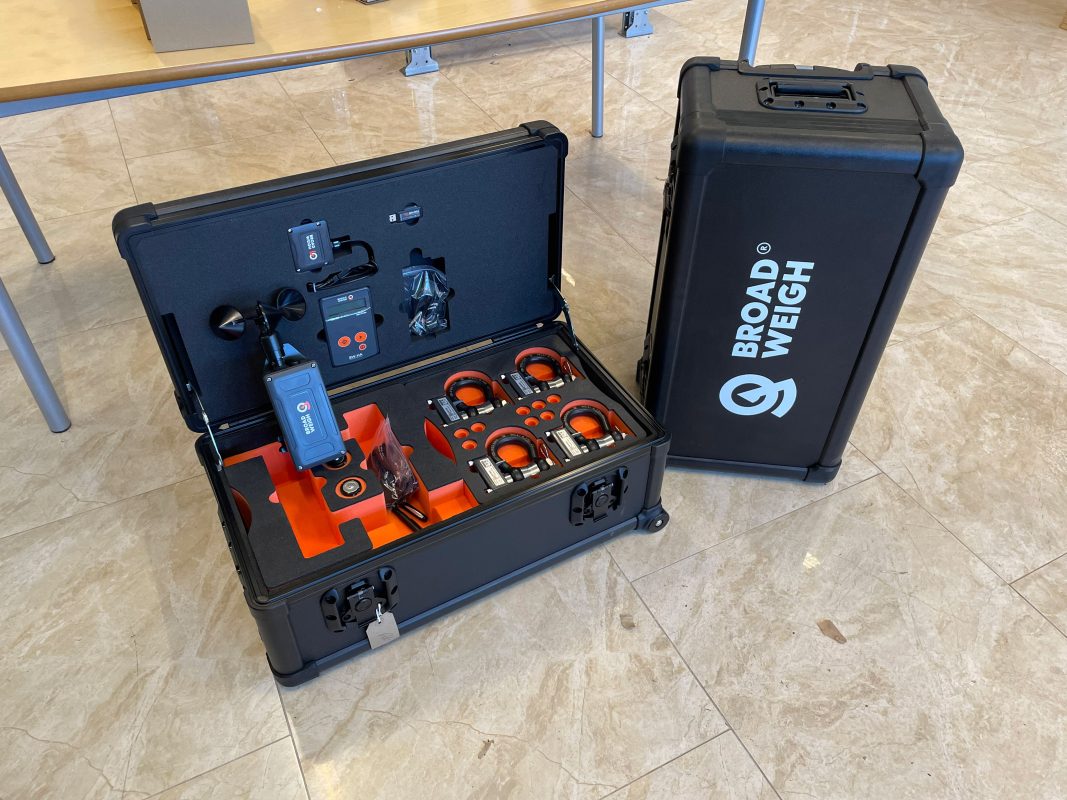 Location: Malmö, Sweden
Year: 2023
Developer: –
Client: Creative Technology Northern Europe AB
Project manager: Aart Gigengack, +46 72-164 00 22
The client – one of Sweden's largest outdoor staging companies – was looking for an IP 67 classed load monitoring solution for lifting operations of a 70-ton outdoor roof structure. PSRIG provided a mobile load and windspeed monitoring system from Broadweigh for easy plug-and-play use in the field.
By using the group set function on the Advanced Handheld Display (BW-HA), the client gets a quick overview of the total weight of the lifted structure. They also get the option to inspect data from each load cell and individual overload warnings to safeguard that no individual chain hoist is overloaded during the movement. When the structure is lifted, the total weight is displayed, including the double reeving of the hoist. In case there is an overload, the handheld will sound an alarm. The user can then simply navigate through the menu of the handheld and see which hoist is experiencing the overload.
The group function is ideal for these types of situations, providing the user with an out-of-the-box solution to work with. It's incredibly convenient to not have to open and set up a laptop while out in the field, which is especially valuable during unfavorable weather conditions.
There frankly is no simpler way to get such a comprehensive load monitoring system up and running.
USED BROADWEIGH PRODUCTS
Wireless Load Shackle 4,75t (BW-S475) – 22 units
Wireless Wind Speed Sensor (BW-WSS) – 1 unit
Extended Range USB Base Station (BW-BSue) – 1 unit
Base Sation Dongle (BW-BSd) – 1 unit
Advanced Handheld Display (BW-HA) – 1 unit
Large Flight Case for 4 inserts (BW-CASE-A) – 2 units