Another elaborate Norweigan culture center is being built in Åsane, Bergen municipality. We are happy to announce that Audiens has chosen us as a subcontractor to deliver and install the lifting solution, the stage curtains, and the control system.
A little history
Åsane is one of eight districts of Bergen, the second largest city in Norway. Back in 2018, after more than a decade of preparation work, the city council adopted the final zoning plans for a large new school and cultural center on the plot between Åsane storsenter and Horisont (two large shopping centers).
About the project
The new premise will accommodate a school, culture center, library, club room, showroom, exercise room, dance hall, music and sound workshop as well as wardrobes and storage rooms. It will house many local cultural actors within the 4000m2 cultural center (about 26000 m2 for the whole building).
A unanimous city council decided to become the owner of the library and cultural center by investing about 190 million NOK.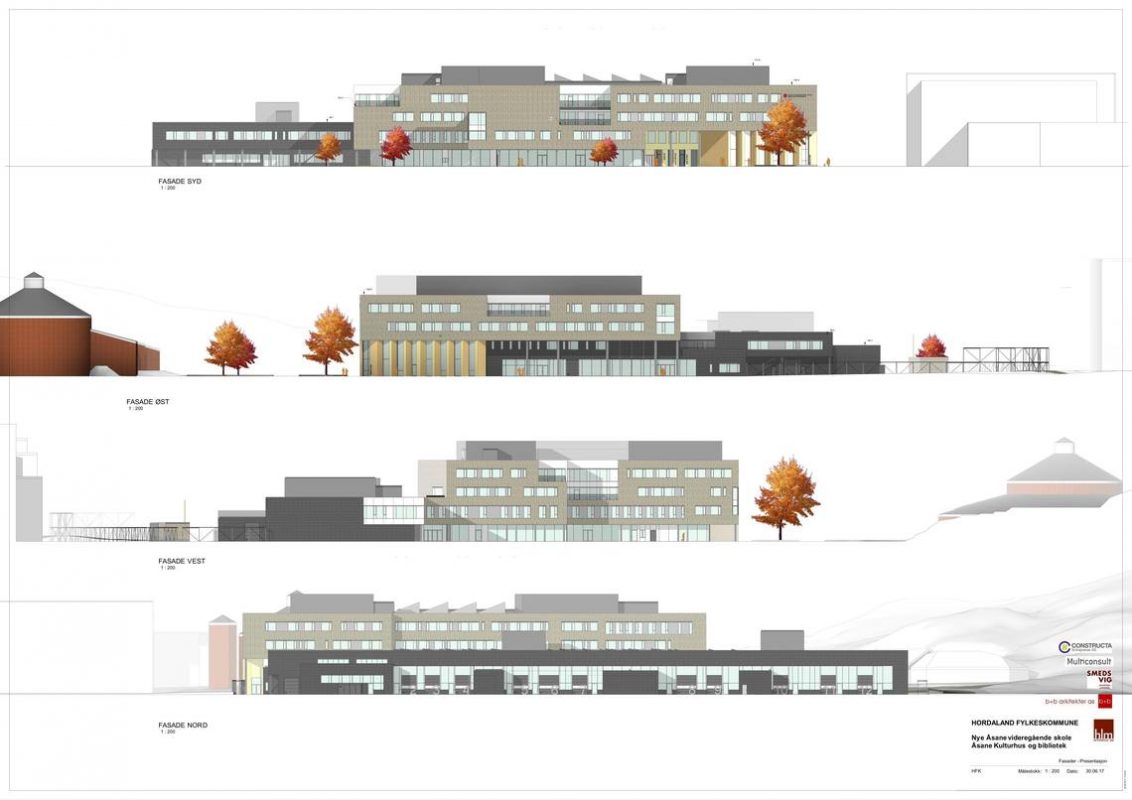 In the main hall, there will be 482 seats in the amphitheater with an option to expand to 582 seats by shrinking the stage. The capacity for standing visitors is about 1000 people. The smaller hall (Blackbox) will be a telescopic amphitheater with 135 seats and a danceable parquet flooring.
The project is estimated to be finished in 2020.
PSRIG's part
The two halls will be equipped with 15 FlexBeam modular stage hoist systems and 18 point lifts all equipped with GIS LP500 D8+, 2 fixed galleries, flexible cable management, 3 FlexPile winches each with a 150kg capacity and an advanced control system from SRS Rigging.
We will also deliver and install complete coverings of the stages with Velour fabrics hung from FlexRail curtain tracks.
Installation begins during the last quarter of 2019.
Project manager: Kim Ekblad, +46 72-552 18 19
(picture credit: Bergen kommune)