Persistent listener
A modern auditorium chair designed for lecture halls and conference centers. It is ergonomically profiled thus provides comfort and the functional accessories are of great help during class. The modern design is in line with the newest trends regarding auditoria design.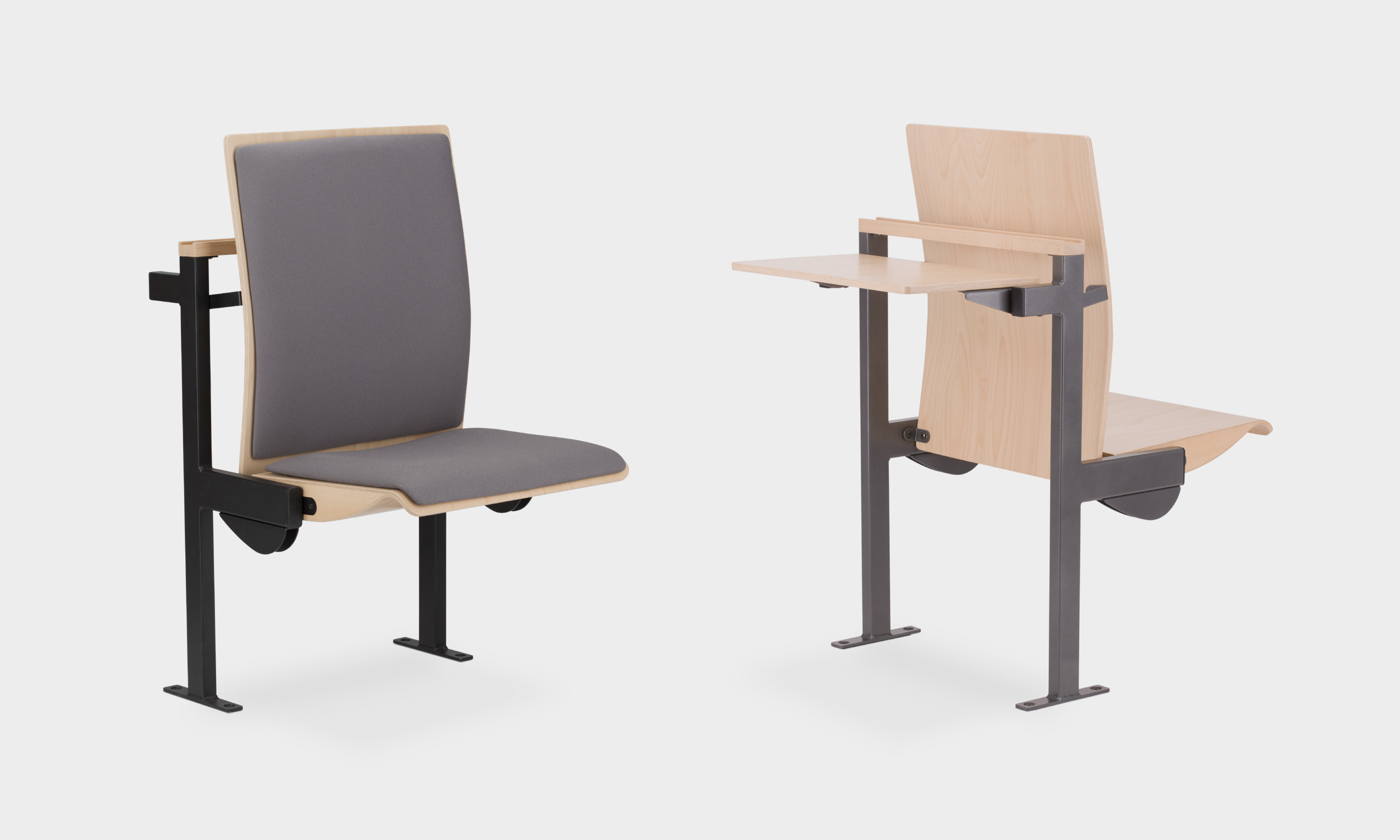 Additional information
Features
Thanks to its properly contoured shape, the chair provides listeners with excellent comfort, while its functional accessories facilitate note-taking.
Options
2 versions available: "wood" or with upholstered padding on backrest and seat
Foldable or fixed writing top
Beech pencil holder
A free-standing desktop assembled in the first row
A possibility to assemble bigger desktops with a two-chair width
Seat numbering is attached to the bottom of the seat
A possibility to arrange power sockets in an aesthetically pleasing way